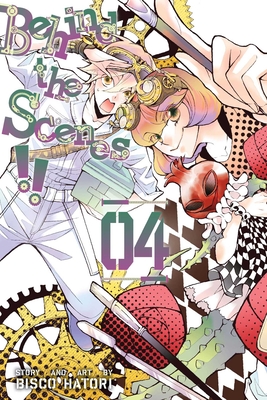 Behind the Scenes!!, Vol. 4 (Paperback)
VIZ Media LLC, 9781421595160, 192pp.
Publication Date: August 1, 2017
* Individual store prices may vary.
Description
Ranmaru spends his whole life not fitting in, until the oddballs of the Art Squad adopt him as one of their own.

Ranmaru Kurisu comes from a family of hardy, rough-and-tumble fisher folk, and he sticks out at home like a delicate, artistic sore thumb. It's given him a raging inferiority complex and a permanently pessimistic outlook. Now that he's in college, he's hoping to find a sense of belonging. But after a whole life of being left out, does he even know how to fit in?!
About the Author
Bisco Hatori made her manga debut with Isshun kan no Romance (A Moment of Romance) in LaLa DX magazine. The comedy Ouran High School Host Club was her breakout hit and was published in English by VIZ Media. Her other works include Detarame Mousouryoku Opera (Sloppy Vaporous Opera), Petite Pêche! and the vampire romance Millennium Snow, which was also published in English by VIZ Media.