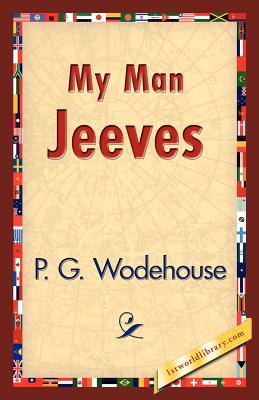 My Man Jeeves
Paperback

* Individual store prices may vary.
Other Editions of This Title:
Paperback (10/31/2016)
Paperback (5/1/1919)
Paperback (10/28/2018)
Paperback (9/29/2016)
Paperback (1/30/2020)
Paperback (10/20/2009)
Paperback (7/30/2008)
Paperback (6/8/2018)
Paperback (10/13/2018)
Paperback (1/27/2015)
Paperback (10/18/2018)
Paperback (4/23/2020)
Paperback (2/25/2018)
Paperback (5/29/2017)
Paperback (6/27/2019)
Paperback (4/15/2014)
Paperback (2/25/2014)
Paperback (12/20/2019)
Description
Jeeves-my man, you know-is really a most extraordinary chap. So capable. Honestly, I shouldn't know what to do without him. On broader lines he's like those chappies who sit peering sadly over the marble battlements at the Pennsylvania Station in the place marked "Inquiries." You know the Johnnies I mean. You go up to them and say: "When's the next train for Melonsquashville, Tennessee?" and they reply, without stopping to think, "Two-forty-three, track ten, change at San Francisco." And they're right every time. Well, Jeeves gives you just the same impression of omniscience. As an instance of what I mean, I remember meeting Monty Byng in Bond Street one morning, looking the last word in a grey check suit, and I felt I should never be happy till I had one like it. I dug the address of the tailors out of him, and had them working on the thing inside the hour.
1st World Library - Literary Society, 9781421833910, 204pp.
Publication Date: February 20, 2007