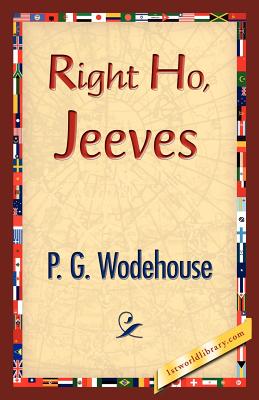 Right Ho, Jeeves
Paperback

* Individual store prices may vary.
Other Editions of This Title:
Paperback (1/4/2021)
Paperback (2/28/2014)
Paperback (10/20/2009)
Paperback (1/1/2014)
Paperback (10/13/2018)
Paperback (5/18/2014)
Paperback (3/11/2016)
Paperback (8/13/2017)
Paperback (8/28/2019)
Paperback (6/23/2016)
Paperback (10/16/2013)
Paperback (10/14/2011)
Paperback (6/5/2018)
Paperback (5/21/2010)
Paperback (10/5/1934)
Description
Jeeves, I said, "may I speak frankly?" "Certainly, sir." "What I have to say may wound you." "Not at all, sir." "Well, then-" No-wait. Hold the line a minute. I've gone off the rails. I don't know if you have had the same experience, but the snag I always come up against when I'm telling a story is this dashed difficult problem of where to begin it. It's a thing you don't want to go wrong over, because one false step and you're sunk. I mean, if you fool about too long at the start, trying to establish atmosphere, as they call it, and all that sort of rot, you fail to grip and the customers walk out on you.
1st World Library - Literary Society, 9781421833941, 316pp.
Publication Date: February 20, 2007