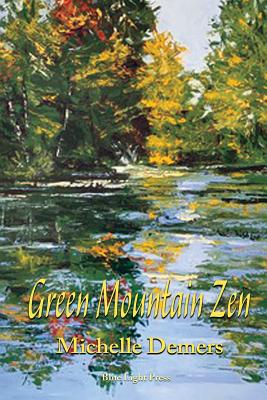 Green Mountain Zen
Paperback

* Individual store prices may vary.
Description
Green Mountain Zen renders the cycles of the human spirit as it surrenders to the shortest, most shut-down days of winter, keeping the coals of itself aglow, and then opens to celebration as the earth softens, greens, and again offers its abundance. This is a wise book, attentive to the nuances of inner and outer weather in a way that might best be called devotional -- patient and deeply respectful. Image by image --Romaine seeds 'the size of a baby's eyelash, ' the raindrop 'that lingers/like a diamond in the cup of the lupine's fan-shape leaf'-- Demers renders the feel of seasons, much as Chinese painters did through spare, careful brush strokes. This is the perfect book to dream with beside a warm fire, or overlooking a harvest-ready garden while morning sun is still fresh and cool.
Michelle Demers holds an MFA in writing from the Vermont College of Fine Arts and teaches poetry and writing at the Community College of Vermont. She also leads her own workshops, First Thoughts Writing Workshops, regionally. Her chapbook Epicenter won the 2006 Blue Light Poetry Prize. Michelle lives and writes in Williston, Vermont, with her brilliant husband and exceptional cat. She is inspired by Vermont's spectacular countryside as well as the deep spiritual questions of life.
Blue Light Press, 9781421836249, 70pp.
Publication Date: February 28, 2019