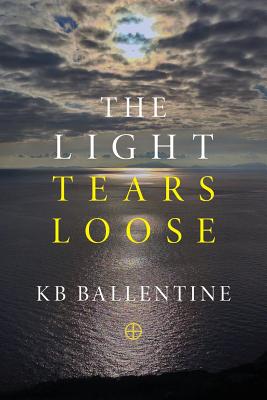 The Light Tears Loose
Paperback

* Individual store prices may vary.
Description
Sky, trees, water, birds: though nature appears everywhere in Ballentine's work, it rarely does so for its own sake. It is more symbolic of internal or external struggle, development, and thought rather than "pretty" detail.
The poems in The Light Tears Loose move from illustrations of light into dark - then darker -territory before it morphs back to light. Past and present circumstances often feel overwhelming, but it is in seeking that "silver lining" that we find reason to move forward, to keep going when the way seems vague or threatening. Our fear in living does not keep us from experiencing love and beauty, friendship and brightness along the way.
As witnesses in the world, by connecting with nature, we can indulge ourselves with rest and renewal because we see it happen day after day, season after season. Darkness and winter come to us all but so do sunshine and spring. This is what we hold on to, even when the shadows creep so close we can't breathe. Keep moving forward: on the other side is the light.
Blue Light Press, 9781421836324, 102pp.
Publication Date: July 2, 2019