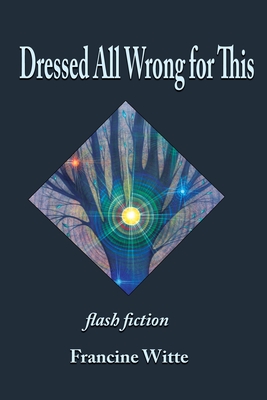 Dressed All Wrong for This
Paperback

* Individual store prices may vary.
Description
Dressed All Wrong for This is a splendid demonstration of the depth and range of the short-short story, an art form whose relevance and influence are rapidly growing in this digital age of compressed communication. Francine Witte brilliantly illuminates nuanced truths of the human condition in this collection, truths that could be expressed in no other way.
Francine Witte's flash fiction has been published in numerous journals and the anthologies Flash Fiction Funny (Blue Light Press) and New Micro: Exceptionally Short Fiction (W.W. Norton.) She is the author of two flash fiction chapbooks, Cold June, (Ropewalk Press) winner of the 2010 Thomas Wilhelmus Award, and The Wind Twirls Everything (Musclehead Press.) Her novella-in-flash The Way of The Wind (Ad Hoc Press, ) was cited as a highly recommended selection in the Bath Flash Fiction Award. Her poetry chapbooks include two first-prize winners, First Rain (Pecan Grove Press, ) and Not All Fires Burn the Same (Slipstream Press.) She is the author of two full-length poetry collections, Caf Crazy, and The Theory of Flesh, (both from Kelsay Press.) Her play Love is a Bad Neighborhood was produced off-Broadway by Miller Coffman Productions. She edits the column Flash Boulevard on George Wallace's Facebook blog poetrybay. She is an associate editor for the South Florida Poetry Journal. She is a former high school teacher. She lives in Manhattan, NYC with her husband, Mark Larsen.
Blue Light Press, 9781421836393, 74pp.
Publication Date: September 16, 2019