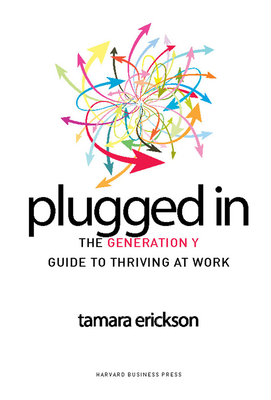 Plugged in (Hardcover)
The Generation Y Guide to Thriving at Work
Harvard Business Review Press, 9781422120606, 304pp.
Publication Date: October 7, 2008
* Individual store prices may vary.
Description
They make up nearly one-third of all Americans living today. Born after 1980, they're now pouring into the work world with values, aspirations, and approaches that differ markedly from their parents--and coworkers. They're Generation Y. In Plugged In, Tamara Erickson shows Gen Y's how to use their own unique strengths to understand and influence their professional relationships, to figure out how they define "success," and to help them find their way in the changing workplace. Filled with Erickson's extensive research into demographic trends and thoughtful insights, Plugged In gives Gen Y's the information they crave to connect with the working world and to craft the lives they want. The author reveals:
- A framework Y's can use to develop their own criteria for making career choices
- The unique assets and strengths Y's bring to the workplace
- How X'ers and Boomers view Generation Y and how the different generations can collaborate more effectively at work
- 10 rules that can help Generation Y's succeed in the corporate world With her trademark warmth and liveliness, Erickson provides a thoughtful, valuable guidebook for the latest newcomers on the corporate scene.
About the Author
Tamara J. Erickson is a McKinsey Award-winning author and has conducted extensive research on changing demographics, employee values, and how successful organizations work. She is President of The Concours Institute, a member of BSG Alliance. She is coauthor of the book Workforce Crisis: How to Beat the Coming Shortage of Skills and Talent.
or
Not Currently Available for Direct Purchase