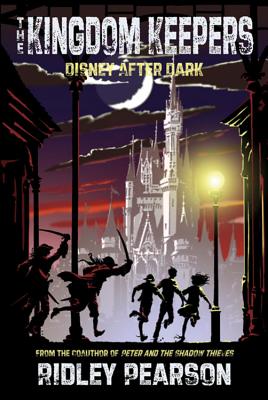 The Kingdom Keepers: Disney After Dark (Paperback)
Disney After Dark
Disney Editions, 9781423105459, 336pp.
Publication Date: May 1, 2007
* Individual store prices may vary.
or
Not Currently Available for Direct Purchase
Description
In this fantastical thriller, five young teens tapped as models for theme park "guides" find themselves pitted against Disney villains and witches that threaten both the future of Walt Disney World and the stability of the world outside its walls. Using a cutting-edge technology called DHI--which stands for both Disney Host Interactive and Daylight Hologram Imaging--Finn Whitman, an Orlando teen, and four other kids are transformed into hologram projections that guide guests through the park. The new technology turns out, however, to have unexpected effects that are both thrilling and scary. Soon Finn finds himself transported in his DHI form into the Magic Kingdom at night. Is it real? Is he dreaming? Finn's confusion only increases when he encounters Wayne, an elderly Imagineer who tells him that the park is in grave danger. Led by the scheming witch, Maleficent, a mysterious group of characters called the Overtakers is plotting to destroy Disney's beloved realm, and maybe more. This gripping high-tech tale will thrill every kid who has ever dreamed of sneaking into Walt Disney World after hours and wondered what happens at night, when the park is closed.
About the Author
Ridley Pearson is the best-selling co-author of Peter and the Starcatchers and Peter and the Shadow Thieves. He is also the author of fourteen novels, including Cut and Run, "The Middle of Nowhere," "The Pied Piper," "Beyond Recognition," "No Witnesses," "The First Victim," "Undercurrents," and "Parallel Lies." He was the first American to be awarded the Raymond Chandler/Fulbright Fellowship in Detective Fiction at Oxford University. In addition, he secretly wrote "The Diary of Ellen Rimbauer," which was a companion book to the ABC-TV production of Stephen King's "Rose Red."
Advertisement