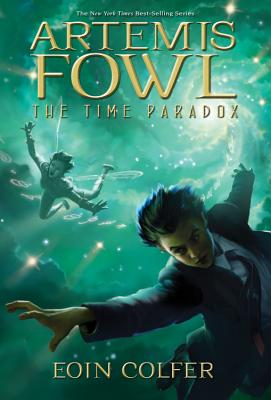 Artemis Fowl (Paperback)
The Time Paradox
Disney-Hyperion, 9781423108375, 391pp.
Publication Date: August 1, 2009
* Individual store prices may vary.
Description
When Artemis Fowl's mother contracts a life-threatening illness, his world is turned upside down. The only hope for a cure lies in the brain fluid of the silky sifaka lemur. Unfortunately, the animal is extinct due to a heartless bargain Artemis himself made as a younger boy.
Though the odds are stacked against him, Artemis is not willing to give up. With the help of his fairy friends, the young genius travels back in time to save the lemur and bring it back to the present. But to do so, Artemis will have to defeat a maniacal poacher, who has set his sights on new prey: Holly Short.
The rules of time travel are far from simple, but to save his mother, Artemis will have to break them all?and outsmart his most cunning adversary yet: Artemis Fowl, age ten.
About the Author
Eoin Colfer is the New York Times best-selling author of the Artemis Fowl series, Airman, Half Moon Investigations, The Supernaturalist, Eoin Colfer's Legend of... books, The Wish List, Benny and Omar; and Benny and Babe. He lives in Ireland with his wife and two children.