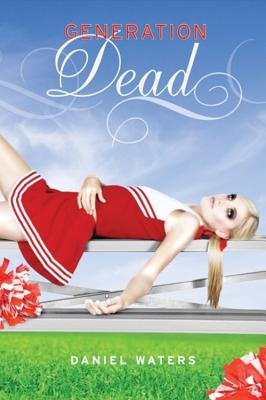 Generation Dead (Hardcover)
Disney-Hyperion, 9781423109211, 400pp.
Publication Date: May 1, 2008
Other Editions of This Title:
Paperback (5/21/2016)
Hardcover (6/1/2010)
Paperback (4/1/2009)
MP3 CD (11/3/2015)
MP3 CD (1/12/2016)
Paperback (7/12/2011)
* Individual store prices may vary.
Description
Phoebe is just your typical goth girl with a crush. He's strong and silentand dead.

All over the country, a strange phenomenon is happening. Some teenagers who die aren't staying dead. They are coming back to life, but they are no longer the same-they stutter, and their reactions to everything are slower. Termed "living impaired" or "differently biotic," they are doing their best to fit into a society that doesn't want them.

Fitting in is hard enough when you don't have the look or attitude, but when almost everyone else is alive and you're not, it's close to impossible. The kids at Oakvale High don't want to take classes or eat in the cafeteria next to someone who isn't breathing. And there are no laws that exist to protect the differently biotic from the people who want them to disappear-for good.

With her pale skin and Goth wardrobe, Phoebe has never run with the popular crowd. But no one can believe it when she falls for Tommy Williams, the leader of the dead kids. Not her best friend, Margi, whose fear of the differently biotic is deeply rooted in guilt over the past. And especially not her neighbor, Adam, the star of the football team. Adam has just realized his feelings for Phoebe run much deeper than just friendship. He would do anything for her, but what if protecting Tommy is the one thing that would make her happy?

Generation Dead is a sharp, funny, and breathtakingly original novel from an exciting new talent.
About the Author
This is Daniel Waters's first young adult novel. He lives with his family in Connecticut.
or
Not Currently Available for Direct Purchase