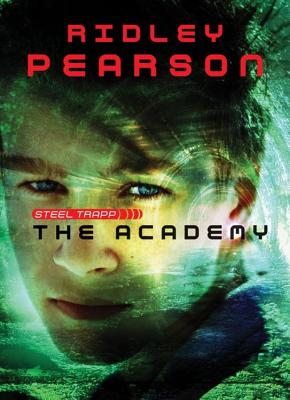 The Academy (Hardcover)
Disney-Hyperion, 9781423115328, 416pp.
Publication Date: January 1, 2010
* Individual store prices may vary.
or
Not Currently Available for Direct Purchase
Description
Steven "Steel" Trapp has been placed in an East Coast boarding school for gifted kids by his FBI agent father. He soon discovers that there's a clubby element of the faculty and upper classmen that is very secretive and protective. To his surprise, his friend Kaileigh arrives at the school, and it isn't long before the two realize that this is not your normal boarding school. It seems a select few students are recruited, while still minors, to serve as special "translators" for the US Government. People-including diplomats and dignitaries-will say things around kids that they wouldn't otherwise dare speak outside of embassies. The willing student "agent" takes a semester abroad and ends up spying for his country.

But there are dark forces at play at the school. Foreign agents may have penetrated the school's secrecy and have sleepers in place: kids spying on future kid spies. There is conspiracy and competition among the elite faculty that threaten security. As Steel and Kaileigh are recruited for their first test run-trying to break a ring of pickpockets in a Boston hotel-things go impossibly wrong. Betrayal and conspiracy cloud what should have been a straightforward assignment. And all too soon, their very lives are in danger.
About the Author
Ridley Pearson is the award-winning coauthor, along with Dave Barry, of "Peter and the Starcatchers, Peter and the Shadow Thieves, Peter and the Secret of Rundoon, Peter and the Sword of Mercy, Escape from the Carnivale, Cave of the Dark Wind, Blood Tide, " and "Science Fair." He has also written more than twenty best-selling crime novels, including "Killer View" and "Killer Weekend," and the young adult fantasies "Kingdom Keepers-Disney After Dark, Kingdom Keepers II-Disney at Dawn, " and "Kingdom Keepers III-Disney in Shadow." He was the first American to be awarded the Raymond Chandler/Fulbright Fellowship in Detective Fiction at Oxford University.
Advertisement