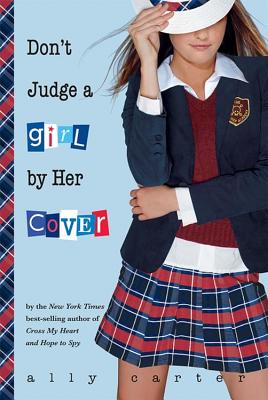 Don't Judge a Girl by Her Cover (Hardcover)
Hyperion Books, 9781423116387, 263pp.
Publication Date: June 1, 2009
* Individual store prices may vary.
Description
When Cammie Morgan visits her roommate Macey in Boston, she thinks she's in for an exciting end to her summer. After all, she's there to watch Macey's father accept the nomination for vice president. But when you go to the world's best school (for spies), "exciting" and "deadly" are never far apart. Soon the girls find themselves trapped in a kidnappers' plot, with only their espionage skills to save them.


About the Author
Ally Carter (allycarter.com) is the "New York Times" best-selling author of the first three books in the Gallagher Girls series, "I'd Tell You I Love You, But Then I'd Have to Kill You," "Cross My Heart and Hope to Spy," and "Don't Judge a Girl by her Cover"-as well as "Heist Society," the first in a new series about wily teen thieves. She lives in Oklahoma.