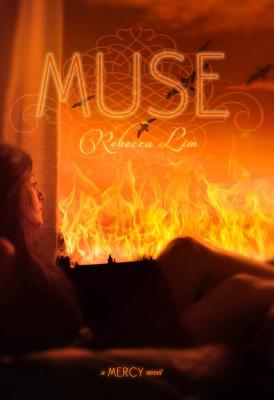 Muse (a Mercy Novel) (Hardcover)
Disney Press, 9781423145219, 368pp.
Publication Date: May 27, 2014
* Individual store prices may vary.
Description
Mercy is an angel in exile, and she's doomed to return to Earth, over and over again, each time taking on a new human form. Now she is thrust into the excessive world of fashion, when she awakens in the body of a troubled Russian supermodel, Irina. Hot-tempered and known to dabble in things she shouldn't, Irina is on the verge of a very public breakdown.

Against the glamorous background of Milan, Mercy continues her desperate search for Ryan, while still drawn to Luc, her longtime love. But now, Mercy is aware that her memories and powers are growing stronger-and she begins to doubt Luc as more of her mysterious past is revealed. Are Luc's desires as selfless as her own, or does he want her for a more terrifying purpose?

The grand-scale celestial battle for Mercy's soul builds to an astonishing crescendo in the third book in the enthralling MERCY series, as archangels and demons clash in a cataclysmic showdown that not all will survive.
About the Author
Rebecca Lim is a writer and illustrator based in Melbourne, Australia. She worked as a commercial lawyer for several years before leaving to write full-time. Rebecca is the author of fourteen books for children and young adults, including the Mercy series, and her novels have been translated into German, French, Turkish, and Portuguese.