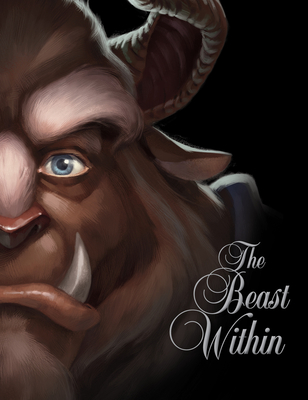 The Beast Within
A Tale of Beauty's Prince (Villains)
Hardcover

* Individual store prices may vary.
Other Editions of This Title:
Paperback (6/25/2019)
Paperback, Chinese (8/7/2020)
Paperback, Korean (10/5/2018)
Description
A cursed prince sits alone in a secluded castle.
Few have seen him, but those who claim they have say his hair is wild and nails are sharp--like a beast's! But how did this prince, once jovial and beloved by the people, come to be a reclusive and bitter monster? And is it possible that he can ever find true love and break the curse that has been placed upon him?
Enjoy Serena Valentino's entire Villain's series.
Fairest of All: A Tale of the Wicked Queen (Book 1)
The Beast Within: A Tale of Beauty's Prince (Book 2)
Poor Unfortunate Soul: A Tale of the Sea Witch (Book 3)
Mistress of All Evil: A Tale of the Dark Fairy (Book 4)
Mother Knows Best: A Tale of the Old Witch (Book 5)
The Odd Sisters: A Villains Novel (Book 6)
Evil Thing (Book 7)
Disney Press, 9781423159124, 224pp.
Publication Date: July 22, 2014
About the Author
Serena Valentino has been weaving tales that combine mythos and guile for the past decade. She has earned critical acclaim in both the comic and horror domains, where she is known for her unique style of storytelling, bringing her readers into exquisitely frightening worlds filled with terror, beauty, and extraordinary protagonists. The books in her best-selling Villains series are best enjoyed when read in the following order: Fairest of All, The Beast Within, Poor Unfortunate Soul, Mistress of All Evil.