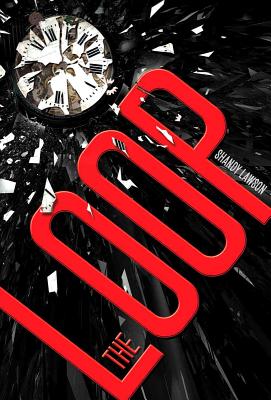 The Loop (Hardcover)
Hyperion Books, 9781423160892, 198pp.
Publication Date: April 30, 2013
* Individual store prices may vary.
or
Not Currently Available for Direct Purchase
Description
Ben and Maggie have met, fallen in love, and died together countless times. Over the course of two pivotal day--both the best and worst of their lives--they struggle again and again to resist the pull of fate and the force of time itself. With each failure, they return to the beginning of their end, a wild road trip that brings them to the scene of their own murders and into the hands of the man who is destined to kill them. As time circles back on itself, events become more deeply ingrained, more inescapable for the two kids trapped inside the loop. The closer they come to breaking out, the tighter fate's clutches seem to grip them. They devise a desperate plan to break free and survive the days ahead, but what if Ben and Maggie's only shot at not dying is surviving apart?
About the Author
Shandy Lawson's "day jobs" have ranged from making wine recommendations to being a machinist, a dispatcher in an auto repair garage, a philosophy tutor at a local college and a stone mason. Creatively, he put most of his energy into a career as a performing song writer before turning his focus to writing fiction. Shandy lives and works in New York City. The Loop is his first novel.

Visit him online at www.shandylawson.com.
Advertisement