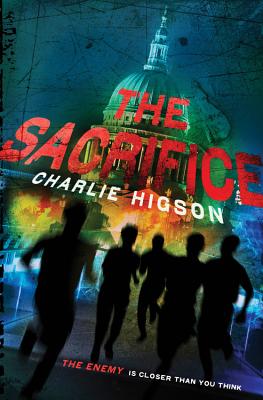 The Sacrifice (Hardcover)
Hyperion Books, 9781423165651, 484pp.
Publication Date: June 11, 2013
Description
The Sacrifice picks up after Small Sam and The Kid arrive at the Tower of London at the end of The Dead. Though Sam finds safety and friendship at the Tower with Jordan Hordern's crew, he can't settle down. The only thing he wants is to be reunited with his sister, Ella. Despite Ed's protests, Sam and the Kid strike out westward, through the no-go zone.
Meanwhile, Shadowman is tracking Saint George across north London, watching him build up his army. Shadowman knows that Saint George is an extremely dangerous threat, but no one will take his warnings seriously.
Some answers to the questions we've been wondering about--What is the Disease? Where did it come from? Is there a cure?--are addressed by an unexpected source: a diseased adult nicknamed Wormwood who has the ability to speak, though his ravings are difficult to decipher.
Unspeakable horror, edge-of-the-seat suspense, and stomach-churning plot twists continue in Book 4 of Charlie Higson's masterful Enemy saga.
About the Author
Charlie Higson is an acclaimed comedy writer, producer, actor, and genuine James Bond aficionado. He is the author of the adult thrillers Full Whack and King of the Ants; the internationally best-selling Young Bond series: SilverFin, Blood Fever, Double or Die, Hurricane Gold, and By Royal Command; and four books in the Enemy series. Charlie is a fan of zombie movies and believes that we shouldn't try to prevent young people from experiencing fear, because it helps prepare them for later life. When writingThe Enemy, he kept rachetting up the action and description in an attempt to frighten the pants off his ten-year-old son. He lives in London. Follow him on Twitter at: twitter.com/monstroso.
Advertisement