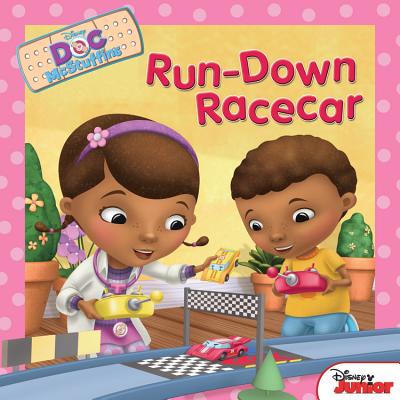 Doc McStuffins Run-Down Racecar (Paperback)
Disney Press, 9781423168478, 24pp.
Publication Date: January 8, 2013
Description
When Donny's toy racecar, Ricardo, loses a race for the first time, it's time for Doc to look under the hood. Doc soon realizes that Ricardo is run down from so much racing and diagnoses him with No-Vroom-Vroom-atosis. Ricardo simply needs his batteries recharged In the end, the gang learns a valuable lesson about the importance of giving our bodies enough rest.
About the Author
Sheila Sweeny Higginson is an award-winning author and editor who has worked in educational publishing for over 17 years. She has created a variety of material, including children's books, parenting articles, and teacher guides, for a variety of leading publishers and has taught journalism to high-school students. Her work has garnered EdPress and Parent's Choice awards.
Advertisement