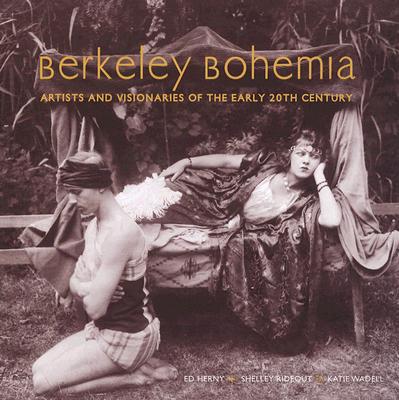 Berkeley Bohemia
Artist and Visionaries of the Early 20th Century
Hardcover

* Individual store prices may vary.
Description
Berkeley Bohemia highlights the contributions of the eccentric residents of one of America's cultural creative cities during a critical period of the country's creative burgeoning. These bohemians-writers and artists who lived an unconventional life in a colony with others-included Ansel Adams Jack London, Dorothea Lange, John Muir, Bernard Maybeck, Joaquin Miller, Ina Coolbrith, and Charles and Lousie Keeler and others. Due to its profound natural setting, Berkeley continues as a fertile ground for individuality, eccentricity, and creative expression, whose legacy of scholars and visionaries inspires today's ordinary men and women who struggle to make a living, raise their families and dream their dreams. Bohemian communities are found today in Venice Beach, California; Austin, Texas; Greenwich Village, New York; and the French Quarter in New Orleans.
Bohemian describes any person who lives an unconventional artistic life, where self-expression is the highest value and that art is a serious and main focus of his or her life.
Chapters Includes: Pioneers and Passersby; Charles and Louise Keeler; Living with Nature; Pictorial Photography Arises; Community Performances; Literary Aspirations; Crafted by Hand; Wild Men and Revolutionaries; Cosmic Thoughts; How the WPA Kept Art Alive; Legacy.
Ed Herny has served on the Board of Directors of the Berkeley Historical Society since its founding in 1978. Upon moving to Berkeley in 2000, Shelley Rideout, joined the Berkeley Historical Society and has been a board member and a volunteer.
Katie Wadell earned a master's degree in American history from New York University in 2000 and later worked with the Berkeley Historical Society for five years. With Shelley and Ed, she co-curated the original "Berkeley Bohemians" exhibition in 2004.
Gibbs Smith Publishers, 9781423600855, 208pp.
Publication Date: March 19, 2008
or
Not Currently Available for Direct Purchase