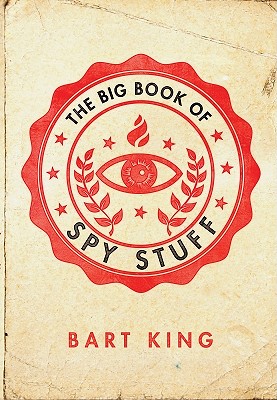 The Big Book of Spy Stuff (Hardcover)
Gibbs Smith Publishers, 9781423618744, 304pp.
Publication Date: March 1, 2011
* Individual store prices may vary.
Description
Want to become a super secret spy? Kids will learn secret tricks of the intelligence trade by engaging in activities and projects that teach essential spying skills. Aspiring spies can get a head start into the world of becoming a private-eye or investigator. From chaos to counter-intelligence, secret messages to gadgets and every other spy thing in between, the Big Book of Spy Stuff opens the "top secret" file on the world of sabotage and espionage with humor and amazement.
Through King's entertaining text, kids will also uncover what lies beyond the sunglasses and disguises of some famous and not-so-famous sneaks. Kids will learn all about the history of spying, what goes into a secret agent tool kit, and how to decode a secret message. The Big Book of Spy Stuff even covers what spies should do when they run into an ethical dilemma. From fighting off tricycle-riding assassins to learning how squirrels can deliver their top-secret messages, there's never a dull moment when it comes to taking on a secret identify
Discover essential spy skills like: Eavesdropping Sending messages in secret code Writing in invisible ink Choosing the coolest code name ever Spotting a liar using their body language What to do when you get caught
Bart King is the author of the Big Book series (more than 300,000 copies sold) and the Pocket Guide series (more than 125,000 sold). He is a longtime middle school teacher whose work has been praised for its humor and focus on history, science, and the world around us. He lives in Portland, Oregon.