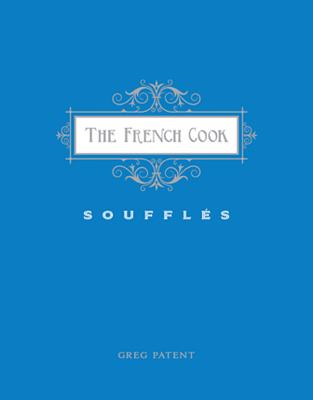 The French Cook: Souffles (Hardcover)
Souffles
Gibbs Smith, 9781423636120, 128pp.
Publication Date: March 1, 2014
Description
Souffles are light and airy, flavored baked dishes with a creamy texture. And Greg Patent has been baking them for decades. Through souffle basics, a lesson on beating egg whites, and a review of sauce bases, Patent develops the home cook's skills and confidence in creating a wide array of hot and cold, savory and sweet, molded and unmolded show-off dishes following basic French culinary techniques.
Savory recipes include Leek and Pancetta, Fennel, Salmon and cheese souffles. Sweet recipes begin with some classic hot renditions of Chocolate, Vanilla Bean, Fresh Strawberry, and Grand Marnier Souffle, then move into scrumptious cold recipes of Passion Fruit, St. Germaine Lime, Almond and Praline Souffle Floating Islands
Greg Patent is a consummate baker and the James Beard Award-winning author of Baking in America (2002) and A Baker's Odyssey (2007). Greg writes a popular blog, The Baking Wizard and is host of a weekly program on Montana Public Radio. He lives in Missoula, Montana.
Advertisement