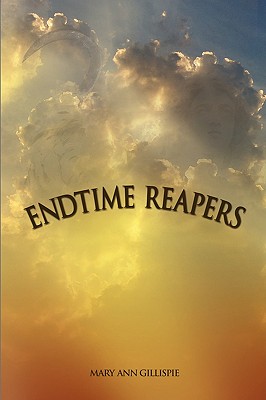 Endtime Reapers (Paperback)
Trafford Publishing, 9781425140724, 456pp.
Publication Date: December 23, 2008
* Individual store prices may vary.
Description
Endtime Reapers is a revolutionary investigation into an old book of the Bible...Revelations. We will also peruse the Olivet Discourse (Matt. 24 1-44) and portions of Daniel (chapters 9 & 12). Our research into these ancient texts will reveal that the prophecies contained in the Daniel references have already been fulfilled. We will provide Biblical and non-Biblical historical documentation describing where, when (dates) and by whom these prophecies were fulfilled. Prophecy of scripture is of no personal or private interpretation. When possible Endtime Reapers uses Scripture to prove Scripture, so you will find clear, concise and accurate answers to weighty questions such as:
For what purpose am I on the earth for such a short time? Is there really a creator called God (Jesus Christ)? Does He have a plan for my life? Is there life after death? What happens when I die? Is there really an antichrist who will rule the world? What is the mark of the beast? Will the world really end? What happens to me when the world ends? Who causes all the abuse, hatred, violence, injustice and death all over the world? If God is real and all powerful, why doesn't He stop it? Is Satan (demons) for real? Is there really a celestial place called Heaven and a place of fire and torment called Hell? Apocalypse* Armageddon* Rapture* Great Tribulation* Thousand year reign with Christ* Four horsemen of the Apocalypse* Seven headed beast*.
What do these terms really mean and have they been fulfilled?