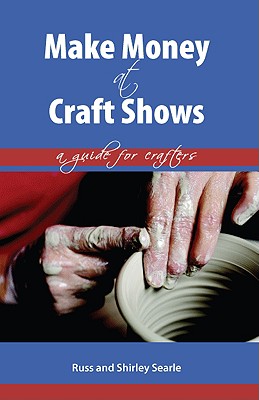 Make Money at Craft Shows (Paperback)
A Guide for Crafters
Trafford Publishing, 9781425177164, 104pp.
Publication Date: March 18, 2009
* Individual store prices may vary.
Description
Craft shows harken back to the days when everything was made locally. Today the majority of clothing, jewellery, and all manner of handcrafted and food items are imported and too many businesses are only interested in the bottom line. Go into any mall, and it's obvious that the variety and quality of goods offered have a sameness that can't be disguised by different brand names, and customer service is barely existent. That's why craft shows and fairs are more popular than ever.
This provides an opportunity for crafters and artists to showcase their skills and products. However, it doesn't mean a crafter can just show up and that customers will buy everything she puts on her table. She has to know how to attract customers. To put this another way, there is a lot of competition for the retail dollar, and there are tips and tricks to attracting customers. This book will help crafters compete in today's marketplace, and covers researching a product niche, exhibiting at a craft or trade show, selling and advertising techniques, craft show etiquette, setting a price for crafts, and record keeping and accounting. We show crafters how to profitably sell their crafts.