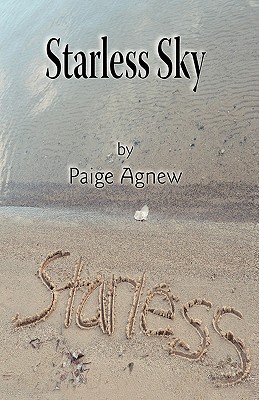 Starless Sky
Paperback

* Individual store prices may vary.
Description
Life is funny sometimes. Little kids drop ice cream cones, people in general often run in to screen doors, there's even the occasional moment when one might trip going up the stairs. Kahlen could expect those things, deal with them even. But what she didn't expect, not even in her wildest, horrific nightmares, that just as something so terrible could happen, something so wonderful could follow after it.
When Kahlen Thomas has a difficult time dealing with the lost of her best and only friend, she has hopes that the new boy at school, Kennley Morgan, will be the perfect distraction from her pain. She slowly realizes that Kennley doesn't as much distract her from her problems as much as he adds to them because of his own interesting past.
Trafford Publishing, 9781425188436, 456pp.
Publication Date: December 31, 2009
About the Author
Paige Agnew was born in Michigan. She has enjoyed being her school newspaper editor and writing the theme poem for her graduation. Her compassion and sense of humor is in all of her writings. When Paige is not writing, she enjoys sports, dancing, singing, and reading. She is also actively involved in her church and community. Paige is currently working on other books.