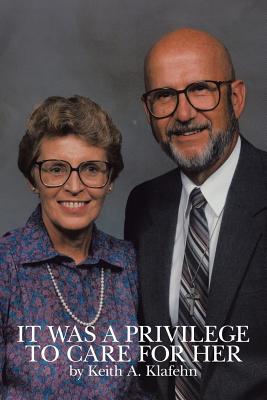 It Was a Privilege to Care for Her (Paperback)
Trafford Publishing, 9781425189976, 286pp.
Publication Date: September 23, 2015
* Individual store prices may vary.
Description
Some persons who get breast cancer do not survive. Muriel Klafehn is one of those persons. This book chronicles her life from the time of diagnosis of cancer in her right breast until her death. Every day was lived to be as normal as it could be. And so it began, removing a breast on Friday, eating dinner out and attending a concert on Saturday, and directing the Chorale in church on Sunday. In this forthright manner she became an inspiration to me and to all those who were touched by her life. Her prayer for peace at the outset of her "adventure" was granted by the Lord, fully sustaining her on a daily basis. She traveled during radiation therapy and she traveled in the midst of chemotherapy. Her love of music was satisfied by attending concerts and touring Broadway shows, and she drew energy from trips to the ocean that helped to rejuvenate her. Each fall she renewed her desire to get another hiking medallion. She maintained her passion for reading by devouring book after book until it became a chore to concentrate. The cancer metastasized three different times in her body. She underwent sixty-three radiation treatments and eight chemotherapy treatments. In addition, there were CT scans, bone scans, and other diagnostic tests to which she was subjected. She had a prophylactic mastectomy of the left breast and numerous Aredia treatments. She suffered the complications of COPD and radiation enteritis. Thirty-eight doctors were involved in her treatment. Through it all Muriel judged that God had a purpose in permitting her to have cancer. She chose to focus on that purpose, exclaiming not Why me? but Why not me? Much of who Muriel was and the relationship we had is established through reminiscences and flashbacks. It is rare that one has the opportunity to grieve while the individual is still alive but Muriel, in her own way, gave that gift to me as her life ebbed away. I and all who knew Muriel stand as one. Though we have been deprived by her absence, we are made greater by her memory and gain solace in knowing that we will always bear the calm, irreplaceable stamp of her adventurous life. Keith Klafehn is Professor Emeritus in Management and Health Care Services at the University of Akron. He is coauthor of two textbooks and numerous articles. He lived each day of Muriel's adventure accompanying her on all of her health care interactions with the professionals involved. The author holds undergraduate and masters degrees from Clarkson University and a PhD from Kent State University. He was a university professor for thirty years.