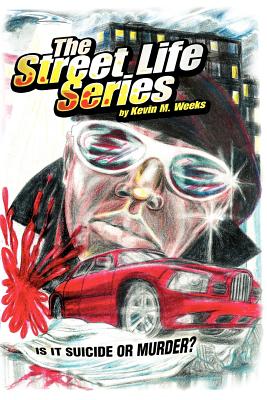 The Street Life Series (Paperback)
Is It Suicide or Murder?
Xlibris, 9781425711047, 192pp.
Publication Date: September 12, 2006
Other Editions of This Title:
Paperback (1/17/2008)
Hardcover (9/12/2006)
Hardcover (1/17/2008)
* Individual store prices may vary.
Description
The notorious West Philly native Teco Jackson had it on lock when it came to stealing cars. The women were captivated by his good looks and smooth touch. After being on the most dangerous high speed car chase ever, Teco knew it was time to change his life. He tried religion thinking that to be the way out; however, he came to find that crime was in his blood. The score from his job landed him at the top of City Line Avenue, or so he thought. His homey, Fatboy, was his sidekick. Blue was his come up, until death played a part. Bashi, GQ, and Cap took Teco into the Strictly Business (SB) crew, which was in partnership with Young Black Mafia (YBM). Gail Indigo Que (a.k.a. GQ), the only female member of the SB Crew, was the enforcer before Teco took her spot. This was a big move for Teco, who was nicknamed Homicide by Bashi, the SB Crew boss. Living a lavish life with money, drugs, and gorgeous women seemed promising until a major take down. After getting out of jail, Homicide's mission was to find out where Bashi disappeared. Back on the streets of Philly, he heard lots of talk about Bashi's whereabouts and the names of those who were involved. Will the power struggle between Homicide and GQ get in the way of discovering the truth? Now Homicide is on a binge to find who snatched up his boss and to pay them back in a way that no one would ever think. Homicide owed that to Bashi for keeping him off of the streets. Homicide decided to relocate to Washington, D.C. not realizing that things in the Chocolate City aren't very different from the City of Brotherly Love and that there is always money to be made. Headed to Washington, D.C. on an Amtrak train, will Teco ever answer the question: "The Street Life, is it suicide or murder?