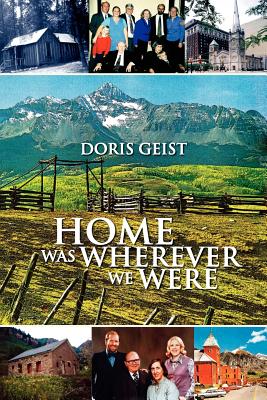 Home Was Wherever We Were (Paperback)
Xlibris, 9781425724542, 344pp.
Publication Date: January 2, 2007
* Individual store prices may vary.
Description
I have always tried to make my home or community bigger, better and more beautiful and, having moved often, I've had many opportunities to work toward that goal. My husband of 63 years was a mining/metallurgical engineer who went from one mining site to another for many years, moving me, our son and our daughter into eight states and many communities. Moving to Cleveland after my apprenticeship as stay-at-home mom, I received a BA and MA from Western Reserve University and then worked with my husband to build a consulting business. While he circled the globe, I managed the company. I also worked in organizations of all kinds-political, civic and church.
My husband's long illness and death, added to the death of our son ten years earlier, left me more compassionate, more concerned about the welfare of others and more determined than ever to express my strong opinions (all of them right, of course ) about how to improve life.
This book is intended to tell my daughter, my two granddaughters and four great grandchildren about life in the U.S. before their time and during their lives.