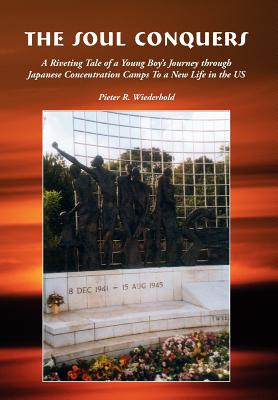 The Soul Conquers (Hardcover)
Xlibris Corporation, 9781425726102, 301pp.
Publication Date: December 1, 2006
Other Editions of This Title:
Paperback (12/1/2006)
* Individual store prices may vary.
Description
I met this exceptional man, Aaron Vandenberg, in a concentration camp in the former Dutch East Indies. We suffered starvation, illness, beatings and torture. My father was tormented from a rare skin disease. I tried to care for my dad while also having to do hard labor for the Japanese occupiers. Aaron, though vilified by others, was an exceptionally caring and loving person who sacrificed his life to save some one else's. When I talk about this extraordinary man, my voice trembles and my eyes fill with tears, even though he died more than sixty years ago when I was 15. Aaron has defined my character and morals for the rest of my life. The book not only tells about the deplorable conditions under which we had to live, but more importantly about the human behavior of my concentration camp comrades; some rising to unequaled levels of compassion and love, others to the lowest levels of greed and corruption, often by people from whom one would least expect it. It is an account of a part of history that is not taught in schools, an account from a survivor of a brutal and nearly forgotten episode of World War II: the Japanese occupation of the Dutch East Indies and imprisonment of hundreds of thousands of its people. This 3 1/2 year occupation was immediately followed by a bloody revolution and the creation of modern Indonesia. It is a deeply moving story of a young boy who was born in the colonial Netherlands Indies and spent more than three years as a captive of the Japanese. It gives the English-speaking reader a glimpse of what has been called the "Other Holocaust," the brutalities of the Pacific War. The story ends with a poor but hopeful immigrant arriving in the US and how he built a successful life as an entrepreneur and family man.