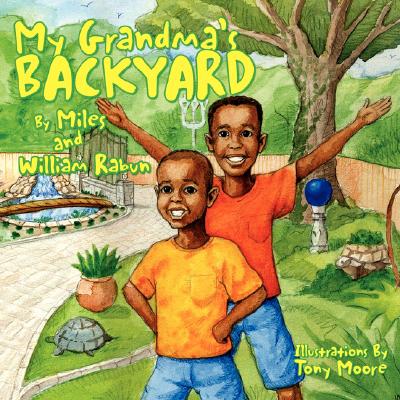 My Grandma's Backyard (Paperback)
Xlibris, 9781425742683, 28pp.
Publication Date: September 21, 2007
* Individual store prices may vary.
Description
William and Miles Rabun visit their grandmother every summer for fun and family time, but the summer of 2006 was different from others. That's because these young authors, inspired by their grandmother's passion for nature and for other kids to enjoy their world of fun in Atlanta. When asked why this book was written, the boys exclaimed they wanted kids like them and their parents or other family to enjoy and explore with them the things that can be seen and done in one backyard With illustrations by Atlanta illustrator, Tony Moore, My Grandma's Backyard, highlights a running water pond adorned with frogs and turtles, and also shares the boys' adventure of skipping rocks and reciting poems on the wide deck found in their grandmother's backyard.
Learn more about Miles and Williams adventures by visiting www.mygrandmasbackyard.com.