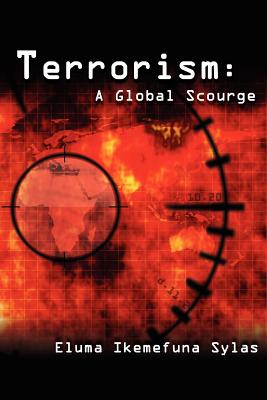 Terrorism (Paperback)
A Global Scourge
Authorhouse, 9781425905309, 304pp.
Publication Date: May 16, 2006
Other Editions of This Title:
Paperback (8/1/2011)
* Individual store prices may vary.
Description
Terrorism: A global scourge is well-researched historical details bothering religious and political violence around the world, but with emphasis in the Middle East. It is the first bold attempt to document terrorism in a compendium, applying a digestible diction. Primarily it is specifically written to educate readers on precautionary measures to avoid being scapegoats and victims of terrorists and base elements. It provides satisfying details about the dilemma, by giving readers the origin, history, definitions, causes, reasons, types, forms, solutions etc of terrorism. It is a choice database of relevant researchers and students sourcing easy-to-find materials for academic and research responsibilities, on the subject of terrorism. An educative and informative work, it inspires readers to the highest level of self-consciousness. The book is a cornucopia of new vistas on issues of political and religious violence. Terrorism is an unfortunate phenomenon -a continuous state of affairs. But this material provides continuing answers to the knotty issues of the violence. It is ideal for men and officers of the armed forces, police, Intelligence community, sophomores and the general reading public, because it addressed a worrisome issue of monumental global concern that affects everybody.