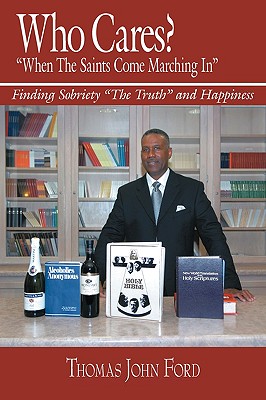 Who Cares? When The Saints Come Marching In
My Search for the True God
Paperback

* Individual store prices may vary.
Description
T. D. JAKES IS GOING TO HELL-JESUS DID ( Chapter 27) If you dare to read on, you will find that the author is not being facetous, cynical, or mean-spirited. Nor is his goal to be provacative, in order to stir up controversy. Strike three-You're out Game over? I just realized, I didn't even have a bat in my hands. But a "higher power' put me back in the game of life. A brand new bat, one more strike, and a different attitude. Who Cares? "When the Saints Come Marching In" is a candid, brutally honest, true story. Given up for dead at births and nearly killed by alcohol as an adult. In this searing self-portrayal, Thomas John Ford answers questions dealing with life, and a search for the TRUTH. "What is your age in God's Time?" Does God Know Everything? The "Church Brain" Quiz. ''What are the lies of the Devil?" "12 steps in my search for God" The truth had always been up-side my head. Now it was in my face. Too afraid to blink, I stepped backward, but I dared not turn away- This was my last strike "THE TRUTH SHALL MAKE YOU FREE " BUT NOT ALWAYS HAPPY.
Authorhouse, 9781425907952, 100pp.
Publication Date: March 22, 2006