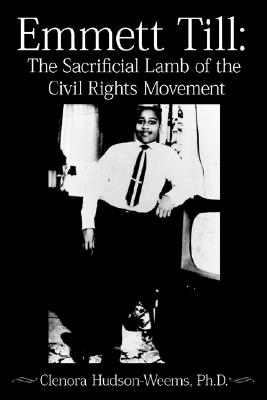 Emmett Till
The Sacrificial Lamb of the Civil Rights Movement
Paperback

* Individual store prices may vary.
Description
ABOUT THE AUTHOR... CLENORA HUDSON-WEEMS is Professor of English at the University of Missouri-Columbia. She received a certificate of French Studies from l'Universit de Dijon, France and a doctorate in American/African-American World Studies from the University of Iowa. Hudson-Weems is the recipient of several honors and awards including a National Endowment for the Humanities Fellowship, a CIC Internship and Ford Fellowships. She is author of Africana Womanism: Reclaiming Ourselves, Africana Womanist Literary Theory, The Definitive Emmett Till: Passion & Battle of a Woman for Truth & Intellectual Justice, Contemporary Africana Theory & Thought: A Guide to Africana Studies (editor) and co-author of Toni Morrison. She is a contributor to a number of books and scholarly journals. Her forthcoming work is a novel, Soul Mates. Hudson-Weems has dug relentlessly into Southern justice, revealing the stench and ugliness of race hatred, American style. She has captured the essence of Emmett, a "sacrificial lamb" whose death has provided an escape to life for millions who were trapped in a web of hate. Mamie Till-Mobley Mother of Emmett Till In Africana Womanism, Hudson-Weems sent unaccustomed shock waves through the domain of popular thinking about feminism and established herself as a careful independent thinker, unafraid to unsettle settled opinion. In Emmett Till, she drops the other shoe and challenges the most sacred shibboleths of the origins of the Civil Rights Movement. Not everyone will want to agree with what she has to say. But few will lay the book down before she has had her say. And she says a lot America needs to hear again right now. C. Eric Lincoln, Ph.D., Professor Emeritus Duke University I found Emmett Till to be an unusually revealing and exciting narration of an important twentieth century event, crucial in the origins of the Civil Rights Movement. When you really think about it, Hudson-Weems is absolutely right. John Blassingame, Ph.D., Professor of History Yale University.
Authorhouse, 9781425938796, 312pp.
Publication Date: June 21, 2006