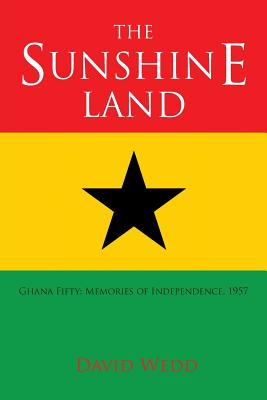 The Sunshine Land
Ghana at Fifty: Memories of Independence, 1957
Paperback

* Individual store prices may vary.
Description
Fifty years ago, David Wedd was a young army officer in West Africa's Gold Coast, when that country became Ghana, the first black African colony to gain independence from British rule. In an account that is by turns exciting, funny and poignant, he depicts the changeover 'from the inside'.
His lively portrait of the emerging nation introduces us to a whole gallery of characters: the European and African soldiers in his Battalion; traders and market women; religious leaders and witch-doctors; sportsmen, teachers and musicians; and political leaders, including Ghana's first Prime Minister, Kwame Nkrumah. He tells of his work as an intelligence officer in the new nation and his exploration of the rain forest with its exotic scenery and wildlife, and he shares with us his journey north, through Burkina Faso and Mali to the Sahara Desert and the old town of Timbuktu.
Throughout these pages his love of West Africa, with its varied landscapes and above all its exuberant people, is inescapable.
Authorhouse UK, 9781425980306, 292pp.
Publication Date: February 13, 2007