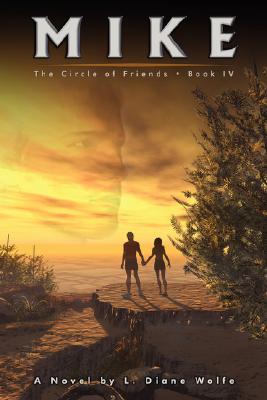 Mike
The Circle of Friends, Book IV
Paperback

* Individual store prices may vary.
Description
Past mistakes can never be forgiven . Mike Taylor is the epitome of stability. His family is proud of his academic and athletic achievements at Georgia Tech, and despite the temptations of college life, he has maintained his moral standards. Yet beneath the peaceful surface, Mike is consumed with guilt, fearing condemnation and rejection. A former girlfriend's abortion and the intense love he feels for his roommate's wife constantly remind Mike of his failures. Unable to forget and full of shame, he refuses to forgive himself. When Danielle enters his life, he realizes he can no longer hide the past. Will she be able to reach him in time or is Mike past the point of redemption? "MIKE is an engaging story of friendship, love and overcoming guilt caused by past mistakes. I would recommend this to older teens who may someday have to face such choices themselves." - Susan Eileen Walker, author of 'The Secret of the Dance' "(The) series deals with the real issues facing today's society, including, but not limited to teens and young adults. It's refreshing how the author kept it real, and with no gratuitous sex and unnecessary foul language " - Darlene Wofford, author of 'Edgewise' "L. Diane Wolfe has reached the top of my list of well-loved authors out there. These books give readers so much more than just a new inner strength as they read how friends struggle through and work towards their dreams." - Linda Butler, avid fan Mike is the fourth in a series of five, following a group of friends as they face different challenges, learning to grow and overcome. Wolfe began writing this series in hopes it would inspire people to achieve their dreams.

Authorhouse, 9781425991272, 304pp.
Publication Date: March 1, 2007
or
Not Currently Available for Direct Purchase