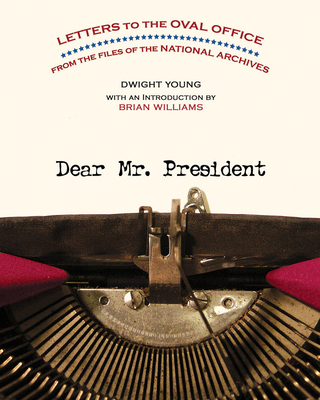 Dear Mr. President: Letters to the Oval Office from the Files of the National Archives (Paperback)
Letters to the Oval Office from the Files of the National Archives
National Geographic Society, 9781426200205, 191pp.
Publication Date: January 16, 2007
* Individual store prices may vary.
or
Not Currently Available for Direct Purchase
Description
"The letters provide a nostalgic timeline of American history told through the words and feelings of Americans, from regular folks to kings." --Star Gazette, Elmira, NY, Dec. '05 "There are more than 80 letters, reflecting both our history and our very American sense that when we speak, our president should listen." --The Arizona Republic, Dec. '05 Drawn from the extensive holdings of the National Archives--which includes all of the Presidential libraries--these carefully chosen letters remind us that ours is a government "of the people, by the people, and for the people," which entitles us to make our views known to our leaders. Most of the letters come from working citizens; others were written by notable figures: John Glenn, Elvis Presley, Walt Disney, Ho Chi Minh, Nikita Kruschev, Upton Sinclair, John Steinbeck, Robert Kennedy, and many more. Grouped thematically, the sections cover such topics as civil rights, the Cold War, physical fitness, joblessness, World War II, western expansion, and the space race. An introduction by NBC Nightly News anchor Brian Williams and essays by Dwight Young evoke the tenor of the times in which the letters were written. A wonderful gift book for any American, Dear Mr. President is both enlightening and fun to read.
About the Author
Dwight Young has been actively involved in historic preservation for almost 30 years. He joined the staff of the National Trust in 1977, and moved to Trust headquarters in Washington in 1992. He is the author of Alternatives to Sprawl, and Saving America's Treasures. He is best known as author of the "Back Page" feature in Preservation magazine. In 2003, the National Trust published a collection of these essays titled Road Trips through History. Brian Williams became the anchor of NBC Nightly News in 2004, taking over for Tom Brokaw, the first such announced change in the major network news anchors in two decades. He was the NBC News Chief White House correspondent, and was the anchor and managing editor of the Saturday edition of NBC Nightly News for six years. Williams has been awarded three Emmys, and in over 20 years of broadcasting, he has reported from 23 countries on countless stories of national and international importance.
Advertisement