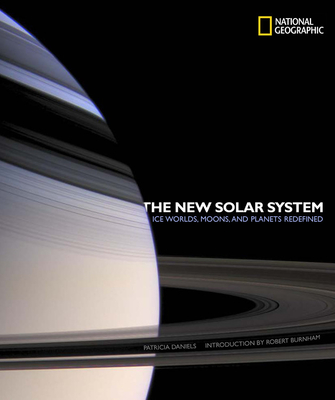 The New Solar System: Ice Worlds, Moons, and Planets Redefined (Hardcover)
Ice Worlds, Moons, and Planets Redefined
National Geographic Society, 9781426204623, 223pp.
Publication Date: August 18, 2009
* Individual store prices may vary.
or
Not Currently Available for Direct Purchase
Description
Aimed at the popular audience by experienced astronomy author Patricia Daniels with contributions by former editor of "Astronomy" magazine Robert Burnham and highlighted by 160 photographs, diagrams and maps, this superb guide explores every corner of Earth's planetary neighborhood, from the fiery sun at its center to the dark, icy realm where interstellar space begins. It's a state-of-the-art observation of the solar system as we know it today and a knowledgeable forecast of what to expect in the future, from Pluto's demotion to plutoid to the upcoming Moon mission, the likelihood of a manned expedition to Mars, and much more.
From breathtaking full-color photographs to detailed explanatory diagrams to expert essays, fascinating sidebars, and informative fact boxes, the "New Solar System" is not just an easy-to-use, solidly reliable reference, but also a visually stunning, invitingly browsable volume guaranteed to fire the imagination of even the most casual reader.
As we celebrate NASA's first half-century and look outward to exciting new possibilities, public interest in all things interplanetary will only grow more intenseand this wonderfully timely book is poised to launch us once more into the High Frontier.
About the Author
Patricia Daniels has written extensively on history and science, including "National Geographic Pocket Guide to the Constellations" and "National Geographic Encyclopedia of Space."

Robert Burnham is a science writer at the Mars Space Flight Facility of Arizona State University. He is the author of "Great Comets" and the "Reader s Digest Children s Atlas of the Universe.""
Advertisement