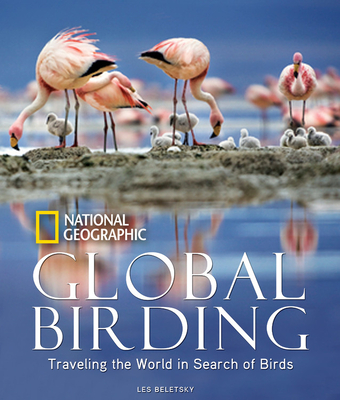 Global Birding: Traveling the World in Search of Birds (Hardcover)
Traveling the World in Search of Birds
National Geographic Society, 9781426206405, 319pp.
Publication Date: September 21, 2010
* Individual store prices may vary.
or
Not Currently Available for Direct Purchase
Description
A general "how-to" book for international birding is absent. This unprecedented new book by top-selling author Les Beletsky (Birds of the World, Birdsongs) will aim to explain why birders are interested in going to other countries and where they like to go. It will act as a "bridge" for domestic birders, allowing them to build on their exciting new knowledge as beginner birders by accessing other countries to see species they cannot see at home. The book, in six chapters, will describe each continent with respect to birds and birding, and tell what kinds of birds birders seek out in those places, along with practical pointers on international birding contacts and field guides. Engaging sidebars throughout the book, tell short stories of birding adventures looking for special birds or unique birding locations.
About the Author
Les Beletsky is a bird biologist and natural history writer. After receiving a Ph.D. in Biological Sciences in 1983, Les enjoyed a long post-doctoral career at the University of Washington in Seattle, conducting field research on the ecology and behavior of birds. He also taught undergraduate courses in the University's biology program. His recent books include Birds of the World, Bird Songs: 250 North American Birds in Song, and Australia: Travellers' Wildlife Guide.
Praise For Global Birding: Traveling the World in Search of Birds…
"Besides dazzling the eyes with hundreds of full-color photos, the book lists the best field guides for each region covered, provides contact information for local birding groups, and suggests when an organized tour might be a birder's best option. An excellent introduction to the world of birds outside North America," –Book News, Inc.
Advertisement