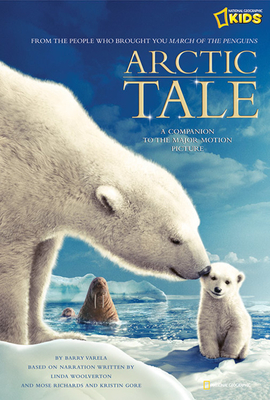 Arctic Tale: Companion to the Major Motion Picture (Paperback)
Companion to the Major Motion Picture
National Geographic Society, 9781426301063, 118pp.
Publication Date: July 24, 2007
Description
Arctic Tale accompanies a new Paramount Vantage motion picture from the producers of March of the Penguins, a 2005 Academy Award winner. The film, narrated by Queen Latifah, follows the dual drama of Seela and Nanu, a walrus calf and polar bear cub, as they embark on their astonishing journey from infancy to maturity amidst the stark beauty of the Arctic landscape. Protected by mothers who will stop at nothing to ensure their safe passage to adulthood, both cubs romp in their cold playground as ever-present threats of starvation, predators, and a harsh homeland are overcome in an unrelenting life-and-death struggle to survive.
About the Author
Barry Varela is a writer, editor, and researcher who lives in Durham, North Carolina. The former director of Duke University's Teaching Case Writing Program at the Sanford School of Public Policy, he has written and edited numerous works of fiction and nonfiction--including the junior novelization of Arctic Tale--for major publishing houses. To learn more, visit barryvarela.com.
Advertisement