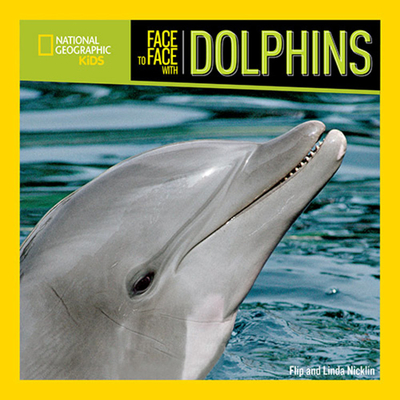 Face to Face with Dolphins (Hardcover)
National Geographic Society, 9781426301414, 32pp.
Publication Date: September 11, 2007
* Individual store prices may vary.
or
Not Currently Available for Direct Purchase
Description
You're 70 feet underwater--face to face with one of the sea's friendliest creatures. National Geographic photographer Flip Nicklin and his wife Linda, a naturalist and educator, invite you to study the amazing behavior of the beloved dolphin. Learn the difference between an orca and a bottlenose. Witness a dophin baby nursed with mother's milk. Discover how these social mammals echolocate and communicate. Flip is a veteran of 5,500 dives worldwide, and this compelling book aims to encourage active concern and support for these smiling sea creatures whose intelligence demands our kinship.
About the Author
Flip Nicklin is a National Geographic photographer with more than 5,500 dives spent observing dolphins and whales to his credit. Some of his books are With the Whales and Whales: Dolphins and Porpoises, and his 20 articles for National Geographic magazine include "Bottlenose Whales," "Listening to Humpbacks," and "Pursuing the Minke." He also works actively with the Whale Trust, a whale conservation organization. "Listening to Humpbacks," Linda Nicklin is a writer, educator, and naturalist who collaborates on research and education projects with her husband, National Geographic photographer Flip. They have coauthored the children's books Face to Face with Dolphins and Face to Face with Whales. The Nicklins live in Alaska and Hawaii, where they work on their research boat, The Trust.
Advertisement