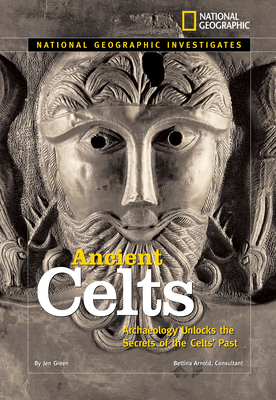 Ancient Celts: Archaeology Unlocks the Secrets of the Celts' Past (Hardcover)
Archaeology Unlocks the Secrets of the Celts' Past
National Geographic Society, 9781426302251, 63pp.
Publication Date: March 1, 2008
Description
The distinctive languages, art, and mythologies of the ancient Celts give archaeologists with an enduring quest in Northern Europe. The Celts rarely used their written language, passing along beliefs, knowledge, and wisdom through oral traditions. Artifact-rich burial grounds, like the megalithic tombs at Newgrange, Ireland, inscribed stones, and stone circles like Stonehenge, all yield clues to their mysterious ways. National Geographic supports K-12 educators with ELA Common Core Resources.
Visit www.natgeoed.org/commoncore for more information.
About the Author
Jen Green received a doctorate from the University of Sussex in 1982. She worked in publishing for 15 years and is now a full-time author who has written more than 150 books for children on art, natural history, geography, the environment, history, and other subjects. Her titles include National Geographic Investigates: Ancient Celts and several books from the National Geographic Countries of the World series.
Advertisement