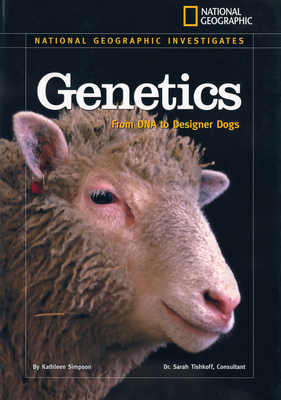 Genetics: From DNA to Designer Dogs (Hardcover)
From DNA to Designer Dogs
National Geographic Society, 9781426303616, 64pp.
Publication Date: October 14, 2008
Description
Ever since scientists first cloned Dolly, genetics has been a hot-button topic in the media and the political world. Genetics brings readers the inside story, and looks objectively at this fascinating modern science. From the Human Genome Project to stem cell research to the National Geographic's own Genographic Project, scientists are exploring and rapidly advancing our knowledge of the human condition. National Geographic supports K-12 educators with ELA Common Core Resources.
Visit www.natgeoed.org/commoncore for more information.
About the Author
Kathleen Simpson lives in the hill country of central Texas with her husband and dogs. She has authored numerous works for young people, including the National Geographic Investigates books Extreme Weather: Science Tackles Global Warming and Climate Change, Genetics: From DNA to Designer Dogs, and The Human Brain: Inside Your Body's Control Room.
Advertisement