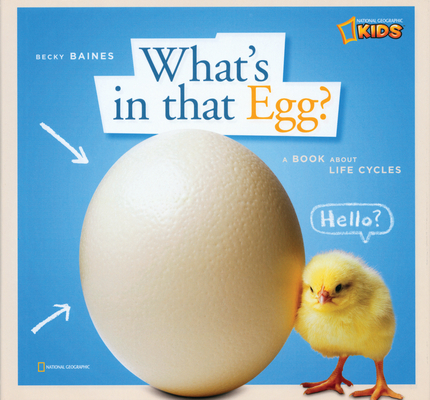 What's in That Egg?: A Book about Life Cycles (Hardcover)
A Book about Life Cycles
National Geographic Society, 9781426304088, 27pp.
Publication Date: February 10, 2009
Description
Eggs are awesome But how come some birds' eggs are HUGE while others' are tiny? How do chicks come out of them? Imagine if humans were born from eggs WOW.
About the Author
BECKY BAINES is a children's book author and editor. She has written more than 10 books for kids on topics ranging from bones to eggs to spiders and her favorite--dogs. Her titles include Your Skin Holds You In, What's in That Egg?, and An Arctic Tale. Baines lives in Arlington, Virginia, with her awesome dog, Bob Barker.
Advertisement