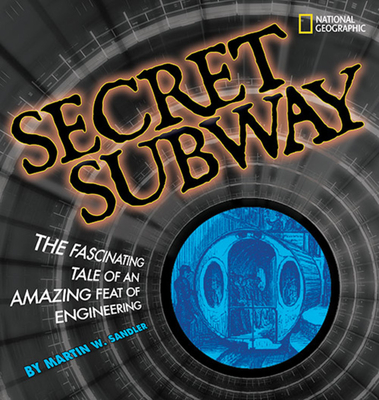 Secret Subway
The Fascinating Tale of an Amazing Feat of Engineering
Hardcover

* Individual store prices may vary.
Other Editions of This Title:
Hardcover (5/12/2009)
Description
This is the incredible story of the visionary engineer who built New York City's first subway. The Secret Subway is the gripping tale of a man whose vision was years ahead of his time; a man whose dream was crushed by the greed and political jockeying for power that characterized the city in the days of Boss Tweed and Tammany Hall.In the late 1860s New York was congested and dangerous, a place one terrified commentator described as "bedlam on wheels. "Alfred Beach, a multitalented young man, set out to solve the problem. Rather than just addressing the chaos on the streets, he looked deeper for a solution, into the very foundations of the city. He financed the subterranean project himself, and pledged his workers to secrecy. When the fruits of his plans were revealed the public raved about his new tunnel, single station and subway car. Many believed this new system would relieve some of the congestion aboveground, and could be the first step toward a wider transportation network. But perceiving such ideas as a direct threat to his power, Boss Tweed intervened. The subway system Beach envisioned remained buried in the realm of dreams.Between 1900 and 1904, a subway line was finally built in NYC. Workers extending that line cut right into Beach's tunnel, which remained intact. The station, tunnel, and car—except for the decaying wooden parts—were just as Beach had left them. To this day they lie buried beneath the city's streets, an interred monument to a dream cruelly killed by political greed and jealousy.National Geographic supports K-12 educators with ELA Common Core Resources.Visit www.natgeoed.org/commoncore for more information.
National Geographic Kids, 9781426304620, 96pp.
Publication Date: May 12, 2009
About the Author
Martin Sandler is an historian and the author of more than 50 books. He is the winner of a Boston Globe-Horn Book Honor Award for The Story of American Photography: An Illustrated History for Young People. He has won seven Emmy Awards and was twice nominated for the Pulitzer Prize. He has taught American history and American studies at the University of Massachusetts and Smith College.
or
Not Currently Available for Direct Purchase