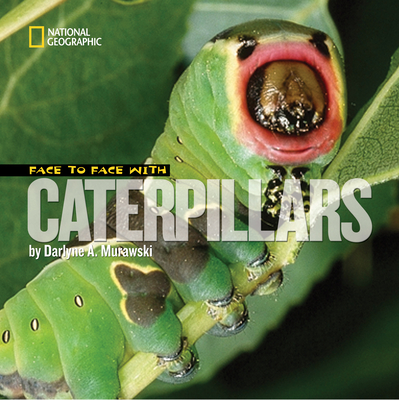 Face to Face with Caterpillars (Paperback)
National Geographic Society, 9781426304736, 32pp.
Publication Date: May 12, 2009
* Individual store prices may vary.
or
Not Currently Available for Direct Purchase
Description
Ever had an in-your-face encounter with a caterpillar? Darlyne Murawski came eye-to-eye with a spiny caterpillar in Costa Ricaand was stung by the harmless- looking creepy-crawly. That's one of many caterpillar close-ups in this amazing book. Readers study these insects like the experts: witness the astonishing metamorphosis from caterpillar to pupa to butterfly; see the snake-like defenses of some poisonous species; and the silk stitching of other caterpillars leafy hideaways.
About the Author
Darlyne Murawski is a versatile nature photographer and writer with years of experience as a research biologist working with bugs. Her articles have appeared in National Geographic magazine and many international publications, children's magazines, and calendars. She has traveled the world to showcase the lives and ecology of small critters--including butterflies, moths, fungi, parasites, spiderwebs, marine worms, horseshoe crabs, mollusks, and glass-shelled diatoms.
Advertisement