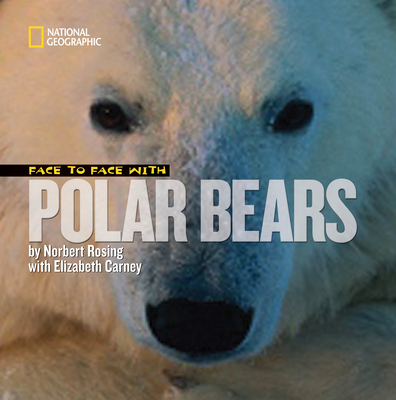 Face to Face with Polar Bears (Paperback)
National Geographic Society, 9781426305481, 32pp.
Publication Date: September 8, 2009
Description
You're bundled against the Arctic chill. You're loaded with equipment. And that big white bear who's just slashed your tires has a toothache. Where is that helicopter? Norbert Rosing leads young readers into the wintry world of the dangerous polar bear, who has good reason to be angry at man's intrusions. Let this National Geographic expert show you the bears' playful side; learn how they make nests for hibernation, why their coats are so white, and how you can help to protect their environment from the effects of global warming.
About the Author
Norbert Rosing is a nature and wildlife photographer whose coverage has focused primarily on the Arctic, North American landscapes, and the national parks of Germany. In 1980, he published his first photograph in a German photo magazine. Since then Norbert has traveled to the Canadian Arctic, the Southwest of the United States, Germany's national parks, and the African savannas. He has won several awards for his photography, as well as for books and magazine articles in Germany and the United States. His images have been published in magazines all over the world, including National Geographic, GEO, and BBC Wildlife. Elizabeth Carney is a writer and editor based in Brooklyn, New York. She specializes in nonfiction children's books and science, math, and STEM-related magazines. Her author credits include Everything Big Cats; Everything Dolphins; Great Migrations: Whales, Wildebeests, Butterflies, Elephants, and Other Amazing Animals on the Move; and several titles in the National Geographic Face to Face and Readers series.
Advertisement