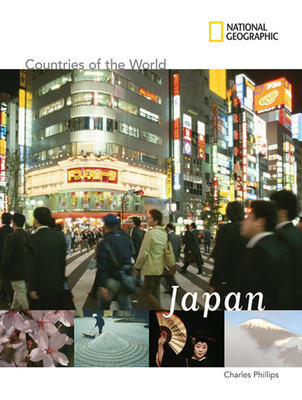 Japan (Paperback)
National Geographic Society, 9781426305719, 64pp.
Publication Date: August 11, 2009
Description
National Geographic requests the pleasure of your company on a journey to the faraway island nation of "Nippon." Japan's name means "origin of the sun" (often translated as "Land of the Rising Sun")--a term born of the country's location to the east of the ancient empires of China. Take a trip through history to discover the influence that the Chinese exerted on their neighbors throughout antiquity. Enjoy the scenic island landscape, richly celebrated in Japanese art and literature. Scale the heights and get to know the hilly topography--mountains cover over 75 percent of Japan. Visit the national parks that now preserve the country's treasured natural heritage. Meet Japan's industrious people, mainly plains and lowland dwellers. Visit the teeming cities on the river deltas and coastlines, which are among the most populous places on the planet. Follow the remarkable rise of nation's modern economy, based mainly on the manufacture of high-quality, high-tech consumer goods. Learn how exports to the world's largest markets--including the United States--have made Japan a global economic power, and how the country's average income levels and standards of living are now among the highest in the world. Experience this ethnically homogenous culture, with its unique language and alphabet, and observe the rites and rituals of its two main faiths--Buddhism and Shinto, a religion that originated in Japan.
About the Author
Charles Phillips has written more than 30 books, mainly about history, archaeology, the arts, and mythology. His work has been published in almost 20 languages. A graduate of Oxford University, he is the author of the How to Think series and the National Geographic Countries of the World books on Japan and Sweden.
Advertisement