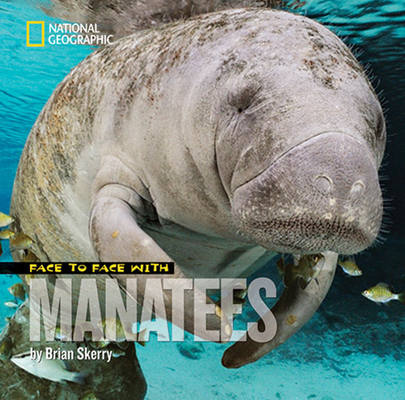 Face to Face with Manatees (Hardcover)
National Geographic Society, 9781426306167, 31pp.
Publication Date: May 11, 2010
Description
You're deep inside an endangered habitat. In the blue waters of southern Florida you come face to face with nature's gentle giant. Meet the manatee. He's playful, sometimes clumsy, and he rolls around when he's happy. Hear that? He just squealed with delight. Learn why his world is under threat from pollution and development, and what young environmentalists can do to protect that world. Brian Skerry's astonishing photographs and amazing first-hand adventures reveal the world of the manatee as never before.
About the Author
BRIAN SKERRY is a photojournalist specializing in marine wildlife and underwater environments. Since 1998 he has been a contract photographer for National Geographic magazine covering a wide range of subjects and stories. In 2014 he was named a National Geographic Photography Fellow. In 2015 Skerry was named a Nikon Ambassador, and in 2017 he received the National Geographic Photographer's Photographer Award.
Advertisement