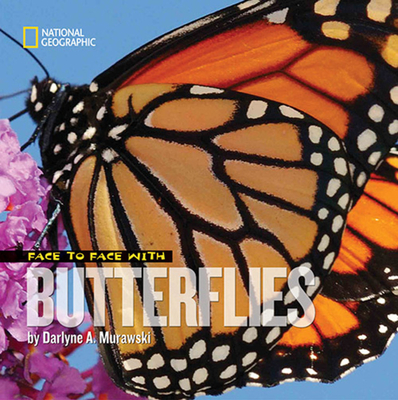 Face to Face with Butterflies (Hardcover)
National Geographic Society, 9781426306181, 31pp.
Publication Date: May 11, 2010
Description
You're keeping soooo still. You're trying not to even breathe too loudly. You don't want to disturb the most wonderful, delicate-looking creature you've ever seen. Insect expert Darlyne Murawski leads young readers inside the fascinating world of butterflies: learn how they are magically transformed from squirmy caterpillars; discover how each species develops unique wings; and witness a butterfly food fight, as they wrestle over a flower until a winner is declared.
About the Author
Darlyne Murawski is a versatile nature photographer and writer with years of experience as a research biologist working with bugs. Her articles have appeared in National Geographic magazine and many international publications, children's magazines, and calendars. She has traveled the world to showcase the lives and ecology of small critters--including butterflies, moths, fungi, parasites, spiderwebs, marine worms, horseshoe crabs, mollusks, and glass-shelled diatoms.
Advertisement