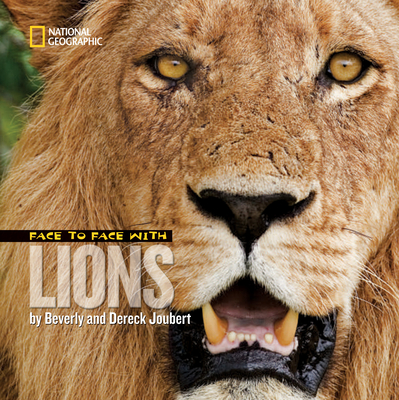 Face to Face with Lions (Paperback)
National Geographic Society, 9781426306273, 31pp.
Publication Date: March 9, 2010
Description
You look straight ahead. You try to breathe normally. You can smell the scent of the huge cat that is staring back. You are a cameraman. He is the King of Beasts. Your only thought is "I hope he has eaten today." Let National Geographic Explorers-in-Residence Dereck and Beverly Joubert bring you closer to the power and majesty of the regal African lion. With fewer than 25,000 wild lions now left on Earth, the authors make a passionate plea to young readers to take an active role in securing a future for these magnificent creatures.
About the Author
Dereck Joubert is an award-winning filmmaker/photographer and naturalist who leads a life of adventure that most people can only imagine. For more than 25 years, he and his wife, fellow National Geographic Explorer-in-Residence Beverly, have made the African wilderness their home, dedicating their lives to understanding and protecting its majestic creatures. They have numerous Emmys and a Peabody for their movies. In addition to their filmmaking, Dereck has written many articles and books for National Geographic. Beverly Joubert is an award-winning filmmaker/photographer and conservationist from Botswana who has been filming, researching, and exploring in Africa for more than 25 years. Together with her husband, fellow National Geographic Explorer-in-Residence Dereck, she has produced many articles for National Geographic and other scientific journals, as well as more than 20 films and 10 books. They have initiated several conservation projects, including the Big Cats Initiative to save the planet's endangered big cat species.
Advertisement