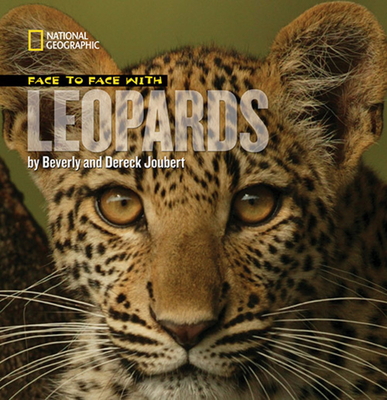 Face to Face with Leopards (Hardcover)
National Geographic Society, 9781426306365, 31pp.
Publication Date: August 11, 2009
Description
You're crouched in the African brush, camera at the ready. You're waiting on one of nature's loners. It's dark. It's scary. Then silently, he appears; the ever-elusive leopard. You have seconds to capture on film this wonder of the wild, with its exotic spotted fur, so prized by hunters. National Geographic Explorers-in-Residence Dereck and Beverly Joubert take you closer to the mystery of the magnificent leopard and make a passionate plea to young readers to help secure a future for these feline treasures.
About the Author
Dereck Joubert is an award-winning filmmaker/photographer and naturalist who leads a life of adventure that most people can only imagine. For more than 25 years, he and his wife, fellow National Geographic Explorer-in-Residence Beverly, have made the African wilderness their home, dedicating their lives to understanding and protecting its majestic creatures. They have numerous Emmys and a Peabody for their movies. In addition to their filmmaking, Dereck has written many articles and books for National Geographic. Beverly Joubert is an award-winning filmmaker/photographer and conservationist from Botswana who has been filming, researching, and exploring in Africa for more than 25 years. Together with her husband, fellow National Geographic Explorer-in-Residence Dereck, she has produced many articles for National Geographic and other scientific journals, as well as more than 20 films and 10 books. They have initiated several conservation projects, including the Big Cats Initiative to save the planet's endangered big cat species.
Advertisement