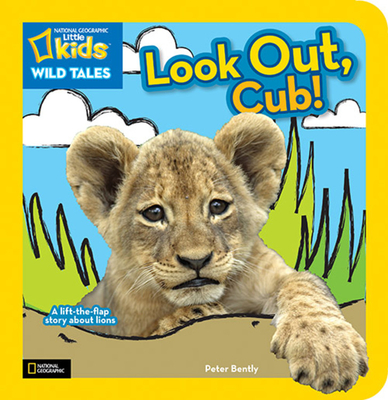 Look Out, Cub! (Board Books)
National Geographic Society, 9781426310966, 20pp.
Publication Date: March 12, 2013
Description
Cub wants to play! But everyone is too busy, and he heads out to explore on his own. As Cub climbs over branches he wonders what it would be like to see as far as the birds. With this curiosity, Cub climbs the tree higher and higher, until he can see far and wide. Unfortunately Cub has climbed too high and becomes stuck! All alone, he calls to Mom who comes to his rescue. Will Cub ever learn not to wander off alone? With stunning animal photography combined with brilliant illustrations, kids will have a blast reading with story with their parents.
About the Author
PETER BENTLY was born in Tidworth and attended Balliol College, Oxford, where he received his BA with honors in Modern Languages. He has two young children and currently lives in Devon, UK. He has written several other award winning picture books, including A Lark in the Ark (Egmont) and Shark in the Dark (Macmillan) The author lives in Devon, UK.
Advertisement